Consultation Services
Our focus at Market Launch Digital is to provide in-depth research and custom digital strategies to drive #RESULTS! Our digital marketing consultant will provide coaching on all the inside tips and tricks to effectively manage and grow your online marketing campaigns. Below is a list of some of the consultative services we offer. If you're interested in working with us, please send an email with an outline of what you're looking for via the contact form below.
PPC
Are you new to Pay-Per-Click? Do you have an existing Google AdWords or Bing Ads account? No problem! Our certified professionals will help you build or optimize your ad campaigns. We provide an in-depth analysis and consultation on your campaigns so you can learn and understand your PPC market. We also provide you with custom step by step instructions so you can manage and optimize your campaigns all by yourself!
SEO
For many small businesses, SEO can be quite overwhelming. Google constantly changes their search engine algorithms which makes it hard for you to stay ahead. Whether you are looking to establish rankings for the first time, or need some cleanup on your website, we are here to help! We provide you with the tools and expertise to move your SEO strategy in the right direction for your keywords.
Analytics
Google Analytics can leave business owners as confused as a chameleon in a bag of skittles. Never fear, Market Launch Digital is here to help! Ask about our Google Analytics package. We will help you setup goals, event tracking, conversion funnels, and custom dashboards that align with your business goals. We make complex data simple and easy so you can make proper business decisions. So what are you waiting for? Contact us today!
#STRATEGY
We are dedicated to helping businesses succeed!
Identify

Lay the foundation. Identify goals/objectives. Identify proper channels.

Research

Understand your market and competition to identify areas to win.

Implement

Implement changes that align with your goals.

launch

Launch your strategy! Monitor and optimize frequently.
Our Team
Mitch Lunceford
Founder & Expert Digital Marketing Consultant
LATEST NEWS
Learn some tips from the pros!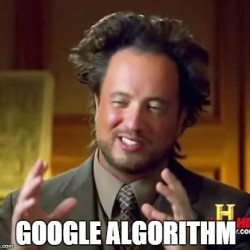 Funniest Digital Marketing Memes I tried searching on Google for the best digital marketing memes and didn't like what I found so I decided to create some of my own.  Below are some memes I created about digital marketing, PPC, and SEO.  Feel free to add any extras you can think of in the comments.  Enjoy![…]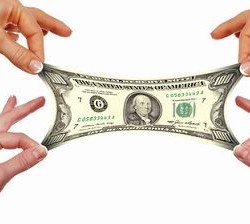 10 Tips To Maximize PPC On A Small Budget Too often I come across PPC accounts with small budgets trying to compete with the big dogs (high-spending competitors).  Most of the time their accounts aren't achieving ROI and their budgets are spread so thin it takes an insane amount of time and money to collect[…]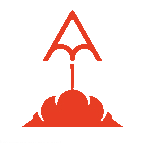 Welcome to MarketLaunchDigital.com!  We're glad you stopped by.  We're digital marketing gurus dedicated to helping you learn and understand your online market.  Our experienced digital marketing consultants can help you with all your PPC, SEO, SMM, CRO, and LPO needs.  We understand small businesses need to be on a strict budget, and that makes it[…]
Previous
Next
Get in touch!
Schedule a consultation.